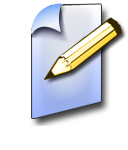 Introduction
Following are the terms &conditions of our web site; they cover your use of our web site. If you do not agree to all the terms & conditions please do not use our web site. If you have any queries regarding our terms & conditions please
contact us
.
Intellectual property rights
Unless stated otherwise, all content on this web site (including text and imagery) is owned by M. S. Electrical Supplies.
Licence to use our web site
You may view, download for caching purposes and print pages or content from this web site provided that:
(1) You must not republish material from this web site (including republication on another web site), or reproduce or store material from this web site in any public or private electronic retrieval system.
(2) You must not reproduce, duplicate, copy, sell, resell, visit, or otherwise exploit our web site or material on our web site for any commercial purpose, without our express written consent from us.
Our liability
(1) The information on this web site is provided free of charge and you acknowledge that it would be unreasonable to hold us liable in respect of this web site and the information on this web site
(2) Whilst we endeavour to ensure that the information on this web site is correct, we do not warrant it's completeness or accuracy. Nor do we not commit to ensuring that the web site remains available or that the material on this web site is kept up-to-date. We also reserve the right to amend the content of this web site, including these terms & conditions with no prior notice.
Restricted access
Access to certain areas of our web site is restricted for use by administrators of the web site. We reserve the right to restrict access to other areas of our web site, or indeed our whole web site, at our discretion.
We use tracking techniques to monitor basic details of every visitor to this web site. The details we collect include the IP address, date and time of the visit. This information is kept for a minimum of 6 months before being permenantly erased.
We use this information for analysis of this web site's performance and we never sell it to any third parties. However, we will share this information with the relevant law enforcement agencies in the event of any suspected fraudulent activity associated with the use of this web site.
Delivery and returns
Detailed information on our delivery and returns policies can be found on the
delivery
page.
Contact details
We may be contacted by post, telephone or email. For details, please view our
contact us
page.
These terms & conditions are subject to change at any time.
These terms & conditions were last updated on 10th July 2007

basket empty

no products viewed

Euros, Pembroke
Aug 2015
"
Combined USB & twin sockets superb quality.
"

Syd - Pontypridd
Aug 2015
"
An electrical shop which also does audio repairs and has a Recording Studio & Rehearsal Room attached to it - Unique!
"

Don, Merthyr
Jan 2013
"
Good on the Magnuss stuff and info.
"

Peter Williams, Cardiff
Apr 2017
"
The only supplier of Magnuss products I can find these days.
"

More feedback